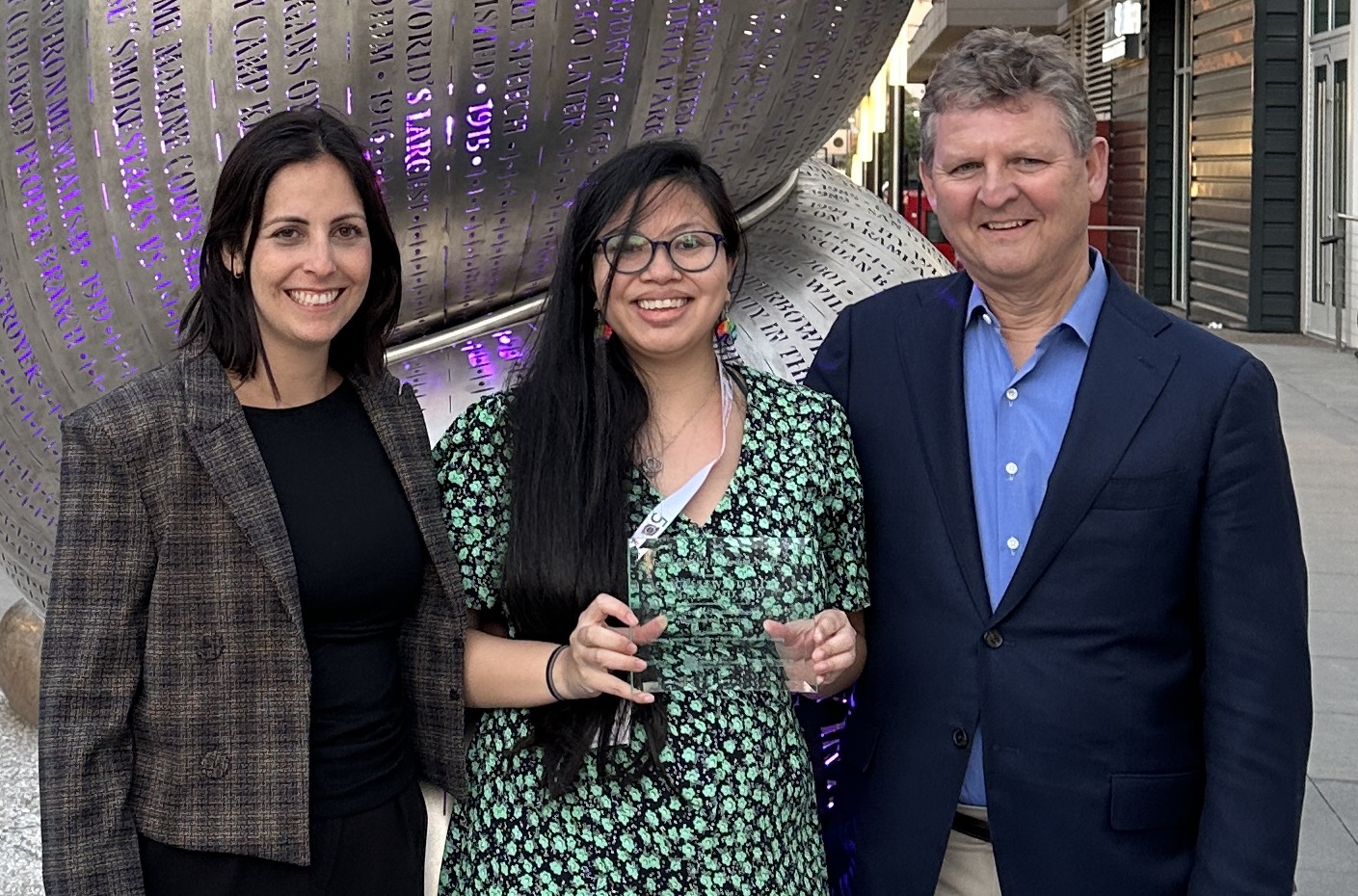 C. Paula Lewis-de los Angeles, M.D., Ph.D., a trainee in the Triple Board Residency Training Program in Pediatrics, Psychiatry, and Child and Adolescent Psychiatry, has earned a 2023 George Ginsberg Fellowship from the American Association of Directors of Psychiatric Residency Training (AADPRT). The award – presented to just five psychiatry residents nationwide – acknowledges excellence among residents who have a professional interest in clinical education or academic administration. 
"I am extremely honored to have received the Ginsberg Fellowship," Lewis-de los Angeles said. "Through the fellowship, I will be able to further my interests in teaching and join a community dedicated to medical education."
As a Ginsberg Fellow, Lewis-de los Angeles was able to participate in the 2023 AADPRT annual meeting, whose theme this year focused on anti-racism and allyship in residency training. She has also been assigned an ongoing mentor in medical education through the organization.
Lewis-de los Angeles, who is in her 4th postgraduate year in the Triple Board Program, has long pursued an interest in education. She earned a master's degree in education at Harvard University, where she studied the learning and thinking process of infants and children. She has since engaged in community education (such as the design of a science and medicine curriculum for inner-city high school students in Chicago and workshops for public schools in Rhode Island) and continues to teach medical students and fellow physicians. Based on the evaluations of medical students whom she instructed in clinical skills, Lewis-de los Angeles last year earned a Doctoring Excellence in Teaching Award from the Warren Alpert Medical School.
"One of the most rewarding aspects of teaching is its bi-directional nature, and I find that I am constantly learning myself and inspired in these teaching and mentoring relationships," Lewis-de los Angeles said. "Moving forward, I am drawn to academic pediatrics and child psychiatry and I hope to continue to make medical education a focus of my career, helping to mentor the next generation of physicians."